In-water Services
PVD Training offer a wide range of underwater services like:
+ Inspection
+ U/W Welding/Cutting
+ Repair & Maintenance Services
+ Corrosion Repair
+ Pipe Replacement
+ Pipeline Plugs
+ Pipe Repair & Installation
+ Concrete Repair…
We offers a responsive, reliable emergency service to inspect, repair leaks and bursts, as well as a cost-effective planned replacement, installation and maintenance service in-water. Our innovative service teams install and maintain water networks with minimal disruption to the supply.  Our cost-effective services cater for all variations and sizes of water mains.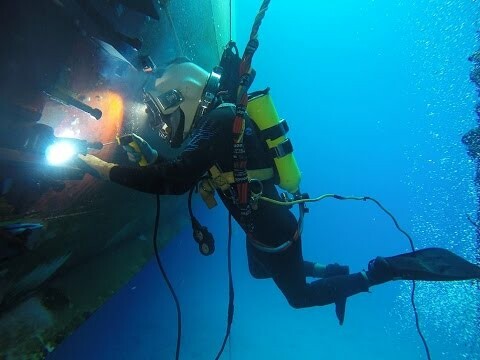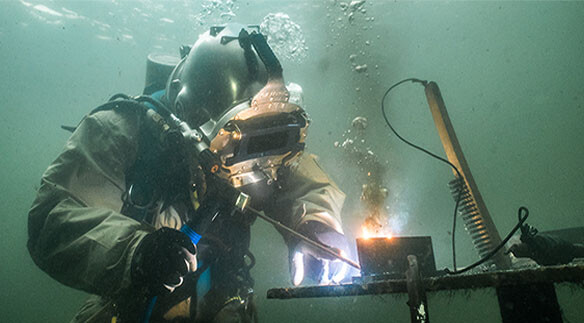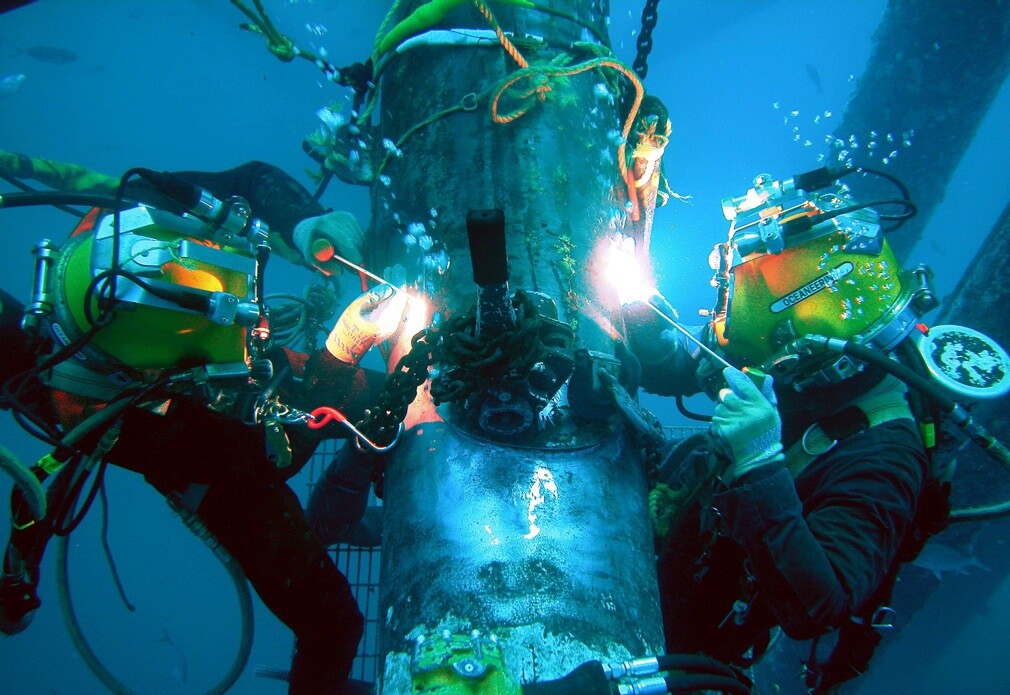 Pipeline Inspection Services
Metal swells, shrinks, vibrates, and corrodes. Welds can lose their structure and strength. External damage from wind, flood, earthquake, tree, and fire can diminish pipeline integrity. When a pipeline ruptures, it can cause severe economic and environmental damage.
Some pipeline issues can be detected with a simple visual inspection. But while visual inspection can be useful, it doesn't do enough to identify emerging pipeline issues before they become visible to the naked eye. Often, emerging problems lie in the interior of the pipeline's walls or welds, and are invisible without special equipment.
As new line pipe is rolled and/or fabricated, inspection is important to ensure no faulty pipe and materials are installed. Inspections can be at the place of manufacture or at material receipt.
PVD Training possess extensive experience in pipeline inspections, asset integrity and production services, and have been the quality service provider for many of the largest onshore and offshore projects. Our highly qualified crews of inspectors are available in the closest proximity to major pipe mills worldwide to provide cost-effective solutions for all types of pipeline projects.
To identify these emerging problems, PVD Training rely on nondestructive testing (NDT) techniques. For pipelines, ultrasonic scanning is typically the preferred method. Ultrasonic scanning equipment transmits high-frequency sound waves into a solid object. By analyzing the reflectance or transmittance of these sound waves, the instrument is able to identify any flaws or irregularities in the substrate. Such flaws and irregularities are indicators of emerging problems, and once identified, can be corrected.
All of our equipment is well maintained and updated in accordance with the latest industry standards. For our clients, the result is high quality solutions, better data, more reliable inspections and less downtime. We are constantly challenging the boundaries and looking to expand our knowledge and experience.