Chúc mừng đội Orsted đã hoàn thành khoá học
WORKING AT HEIGHT
ngày 22/08/2023 theo tiêu chuẩn quốc tế
GWO
tại PVD Training
Mục tiêu khoá đào tạo nhằm trang bị cho học viên những kiến thức và kỹ năng cần thiết để làm việc an toàn ở độ cao. Qua khóa học này, học viên sẽ được hướng dẫn về cách sử dụng trang thiết bị bảo vệ cá nhân, thực hiện các biện pháp cứu hộ cơ bản từ trên cao. Điều này giúp họ có khả năng làm việc an toàn và hiệu quả trong môi trường làm việc trên các cánh quạt gió xa xôi.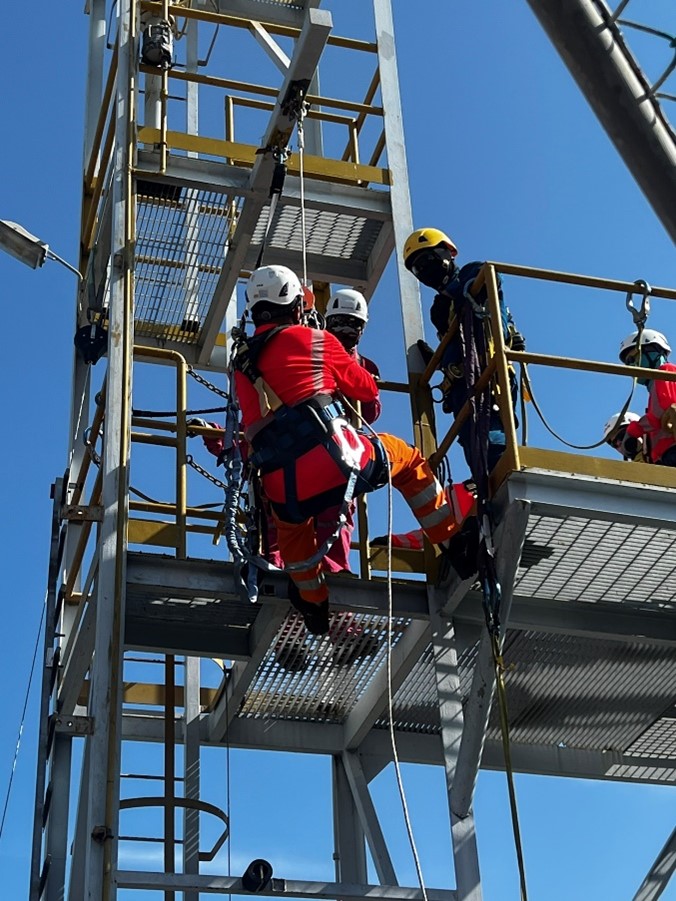 Lịch học: hàng tuần
Địa điểm đào tạo: PVD Training, Đường số 1, KCN Đông Xuyên, Phường Rạch Dừa, Tp. Vũng Tàu.
LIÊN HỆ TƯ VẤN ĐÀO TẠO VÀ ĐĂNG KÝ KHÓA HỌC:
Ms. Liên – 0984209807
Ms. Hà – 098 860 1210
Ms. Mi – 0938 318 508
————————————————————————-
The aim of this module is to qualify the participants, through theoretical and practical training, to use basic personal protective equipment and perform safe work at heights and safe and comprehensive basic rescue from heights in a remote wind turbine environment.
Course schedule: Every week
Training location: PVD Training, Road 1, Dong Xuyen Industrial Zone Rach Dua Ward, Vung Tau City, S.R Viet Nam.
CONTACT US FOR TRAINING CONSULTANCY AND REGISTRATION:
Ms. Liên – 0984209807
Ms. Hà – 098 860 1210
Ms. Mi – 0938 318 508