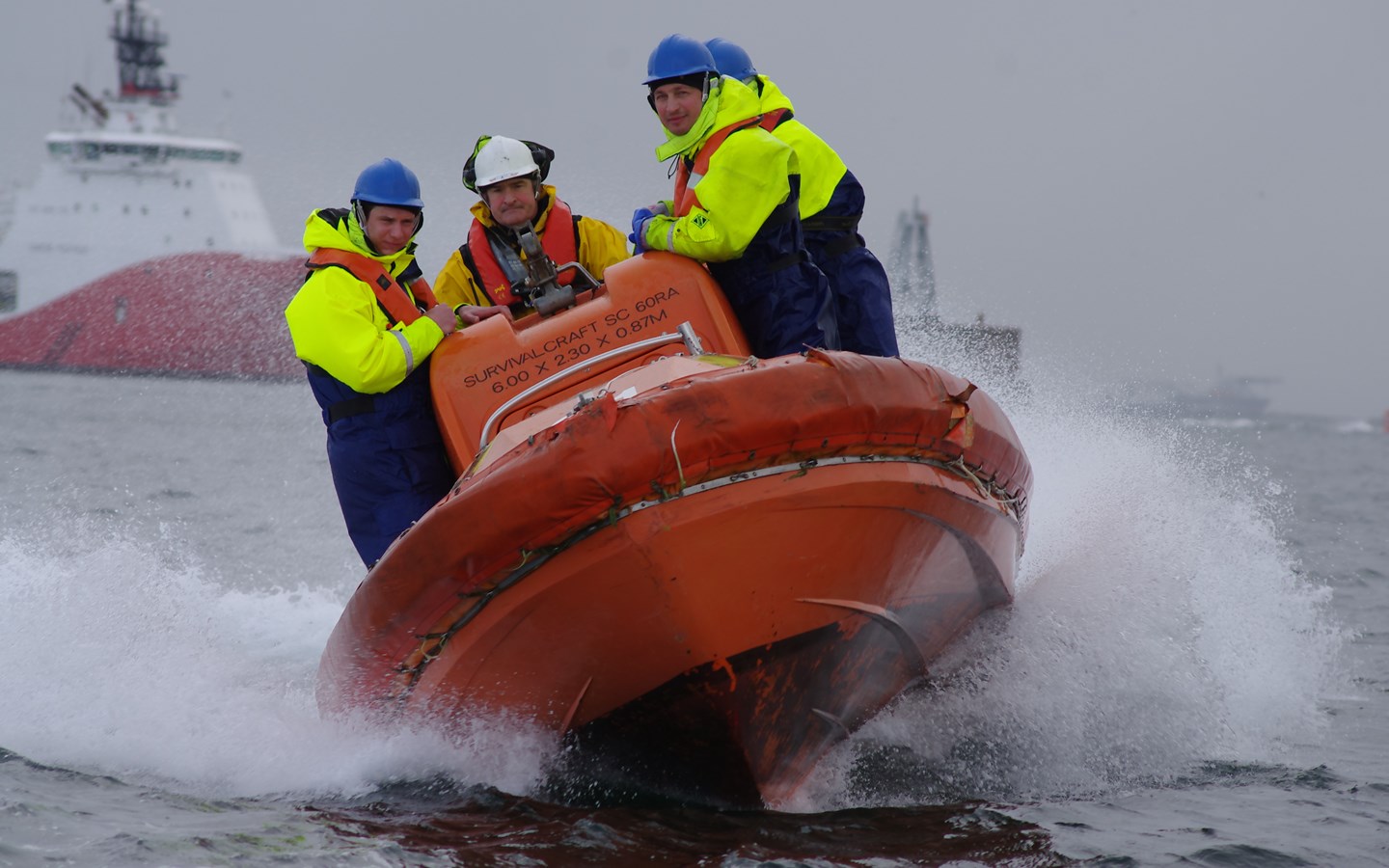 TARGET GROUP
This programme is designed to meet the initial onshore safety and emergency response training for new entrants and all personnel currently travelling and transferring by boat to an offshore oil and gas installation.
COURSE OBJECTIVES
The aims and objectives of Travel Safely by Boat (TSbB) training standard are to ensure that all personnel travelling/transferring by boat to work in offshore areas achieve the following:
Awareness of the risks to which they are exposed and how they are managed
An understanding of the essential safety rules with which they must comply and how to act in an emergency
An increase in their personal commitment to safety
Effective use of personal safety equipment
Practice and demonstrate correct method of boat transfers (simulated boat deck and installation)
ASSESSMENT:
Delegates will be assessed against the learning outcomes of OPITO standard using direct observation.
COURSE CONTENT
Module 1: Boat Travel
To successfully complete this training, delegates must be able to demonstrate:
Donning of an appropriate flotation device as used during boat transfers e.g. work-vest
A method of transfer between a simulated boat deck and a simulated fixed installation deck using swing rope transfers with luggage transfers
Module 2: Boat Emergencies
To successfully complete this training, delegates must be able to demonstrate:
Actions in preparation of a boat emergency
Actions in the event of an abandonment
Survival techniques following an abandonment
PRE REQUISITE
No prerequisites are
Delegates who are in possession of a current BOSIET, FOET, Tropical BOSIET, Tropical FOET, BOSIET (with CA-EBS) or FOET (with CA-EBS) are not required to participate in practical life raft and in-water sea survival exercises
COURSE DURATION
2 hours
METHOD OF TRAINING
Following explanations and demonstrations by Trainer: Delegates to practise and demonstrate
Utilising training centre classrooms, swimming pool, TSbB
MEDICAL CLEARANCE REQUIRED
Training and/or assessment activities contained within this course may include physically demanding and potentially stressful elements. All personnel who participate in such activities must be physically and mentally capable of participating fully. Prior to participating in practical exercises the delegate either:
Possess a valid, current offshore medical certificate or
Possess an operator approved medical certificate, or
Undergoes medical screening by completing an appropriate medical screening form provided by PVD Training
VALIDITY
Four years minus one day following the date that the delegate successfully completes the course
Use the "Book" button below to go to our booking form to book the course. In case of questions, you can contact us for information.